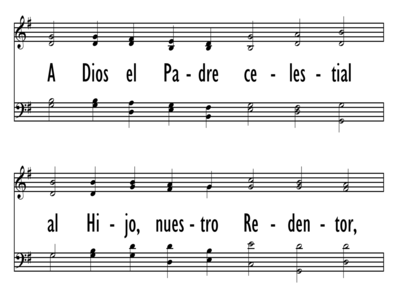 A DIOS EL PADRE CELESTIAL
First Line:
A Dios el Padre celestial al hijo nuestro Redentor
Songbook: Gray Psalter Hymnal
Page Number: 638
Song Key: G
Language: English
Authors: Thomas Ken, Louis Bourgeois
Tune Name: GENEVAN134/OLD HUNDREDTH
Themes: Sent out
A Dios el Padre celestial,
al Hijo, nuestro Redentor,
al eternal Consolador
unidos todos alabad.
Login
Welcome to the new Digital Songs and Hymns
If you have an existing account in our system, you will need to reset your password.
Use the Forgot Password form and enter in your email address. You will receive an email with a link to create a new password for our new website.
Can't remember what email address you used?
Please contact us and we'll help locate your account.