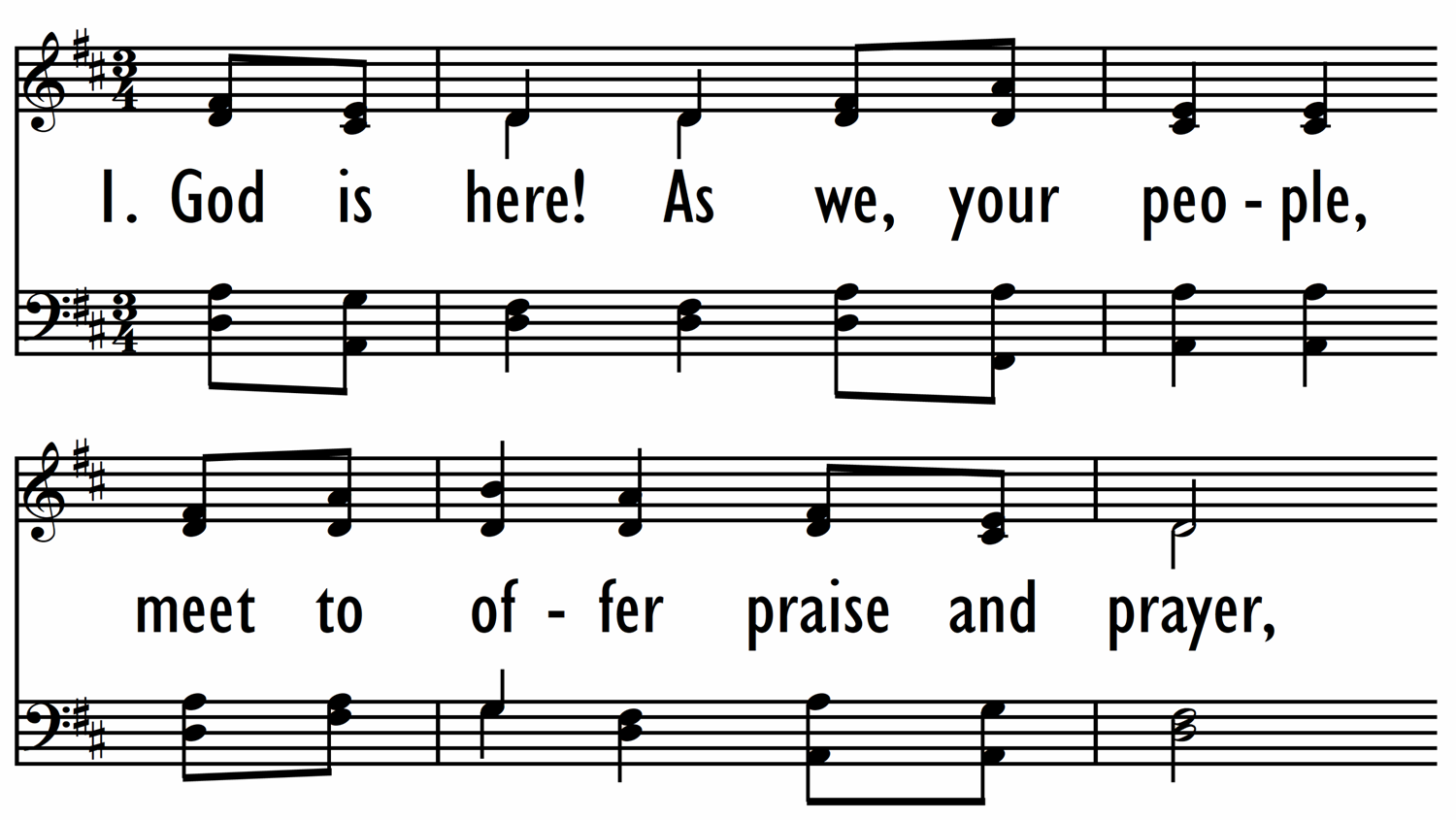 GOD IS HERE
First Line:
God is here! As we, your people, meet to offer praise and prayer
Songbook: Lift Up Your Hearts
Page Number: 246
Song Key: D
Language: English
Authors: Fred Pratt Green, Henrietta TenHarmsel, J. Wyeth's "Repository of Sacred Music", Part II
Tune Name: NETTLETON
Themes: Joining the Spirit's work
Lyrics and preview pictures not permitted under license agreement.
Additional Information
words 1979 Hope Publishing Co.
Includes Wide Format PowerPoint file!
NEW! This PowerPoint File has been recently updated to our new format!
Updated Format! Beginning in November of 2016, we changed the way we formatted our PowerPoint files. The font is larger and the staff lines are bolder, making the songs easier to read from a greater distance, including smaller screens/monitors in the rear of the sanctuary.
All songs digitized previous to that date are in the "older" format.
This song is licensed by more than one licensing service. To legally project/copy this song, you must have at least ONE of the licenses listed below:
— A CCLI license
For more information or to purchase a license, contact www.ccli.com
— A OneLicense license
For more information or to purchase a license, contact www.onelicense.net
Login