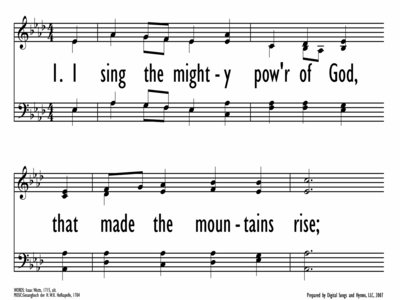 I SING THE MIGHTY POWER OF GOD
Login
Welcome to the new Digital Songs and Hymns
If you have an existing account in our system, you will need to reset your password.
Use the Forgot Password form and enter in your email address. You will receive an email with a link to create a new password for our new website.
Can't remember what email address you used?
Please contact us and we'll help locate your account.