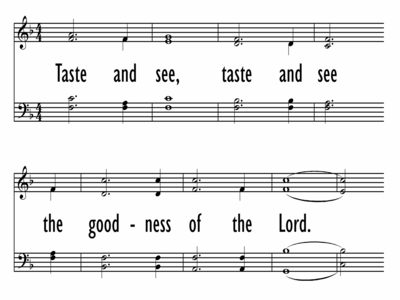 TASTE AND SEE
First Line:
Taste and see, taste and see the goodness of the Lord
Songbook: The Faith We Sing
Page Number: 2267
Song Key: F
Language: English
Authors: James E. Moore, Jr.
Tune Name: TASTE AND SEE
Themes: Holy Communion
Lyrics and preview picture not allowed per license agreement.
Additional Information
1983 GIA Publications, Inc.
A OneLicense license is required to legally project/copy this song. For more information or to purchase a license, contact www.onelicense.net
Login